As a follow up to my "Life is Short... Have Fun" post, I had to post pictures of us having fun! This is Kelly, thouroughly enjoying eating her cake with no hands. I hope everyone is remembering to have fun!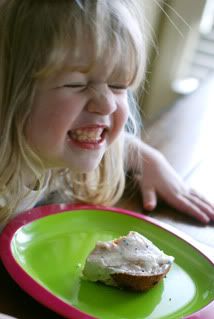 Posted
on Wednesday, March 5, 2008 at 03:43PM
by
Kristen
|
17 Comments
|
2 References
References (2)
References allow you to track sources for this article, as well as articles that were written in response to this article.