It's a fact of life that relationships come and go. Some relationships are meant to last forever. Others...not so much.
Prior to meeting and marrying my wonderful gem of a husband, I had a few relationships that I imagined at the time would last forever. As time went by it became obvious that forever was a very, very long time and that I'd be lucky if that particular relationship would make it another week. I'm not pointing blame at anyone as to why those particular relationships didn't work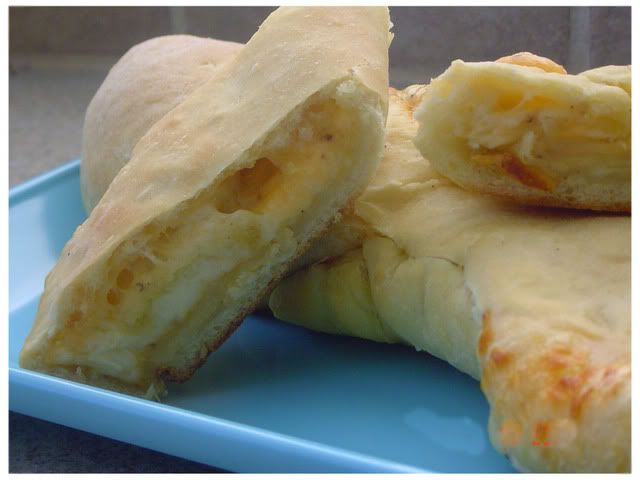 out. It is all about give and take and then giving a little more. When it gets to the point where you are giving way more than you are taking, or taking way more than you are giving, you know it's time to let it go.
When you go through the often painful process of letting a relationship go (aka breaking up), there are certain things that go through your mind and as an ex-couple you have to figure out. Who gets to "keep" the mutual friends? Who gets the dog? Who gets to keep going to your favorite hang out spot? Who gets to keep the giant movie collection that you purchased together?
As much as I love friends, dogs, hang out spots and movies, in my last relationship prior to my husband I really wasn't worried about any of that. My worries were one sided.... how do I get my hands on his family cookbook before this is all said and done? You see, my "ex" came from a long line of Italian heritage. His mother had 10 sisters and 2 brothers, all whom were incredible, authentic Italian cooks. Several years prior the 12 of them plus Nanni and Great Nanni had teamed together to create a cookbook full of some of their favorite recipes. It was a true treasure and one of those cookbooks that you turn to for just about any recipe you need. There were recipes in that cookbook I knew I had to have. He could have everything else....just please let me have the cookbook. (Don't worry... I didn't take a family heirloom or anything. His mom had a whole box full of the cookbooks at her house... he could get another one easily.)
Having some of the recipes I have in this cookbook now make this past relationship all worthwhile. One of those recipes is for his mom's cheese bread. I remember visiting her house and always being welcomed with a fresh from the oven loaf of cheese bread with homemade marinara sauce. Mmmmmmm....
So, when letting go of a relationship with someone remember the good times..the memories...the laughter...the lessons learned. More importantly, remember to grab those favorite family recipes before they are out of your life for good!
Italian Cheese Bread
This recipe calls for Jarlsburg Swiss, Cheddar and Parmesan cheese. You can use any combination of cheese to satisfy your personal taste. Often times, I'll substitute the swiss for mozzarella because that is something I always have on hand.
1 cup shredded Jarlsburg Swiss cheese
1 cup shredded cheddar cheese
1/2 cup grated Parmesan cheese
2 tsp coarse black pepper
2 Tbs softened butter or margarine
1 1/2 pound bread dough (I use a fixed (with more liquid) version of Mario Batali's Basic Bread Dough recipe but frozen bread dough can be used as well)
In a warm oven, let the dough rise until double. Combine cheeses and pepper and set mixture aside. Roll the dough onto a very lightly flowered board into a 10x16 inch square. Spread softened butter over the entire surface of dough. Sprinkle the cheese/pepper mixture over prepared dough and roll up beginning at the 16 inch side. Fold the ends under and place on a greased cookie sheet with the seam side down. With a sharp knife cut about 3-4 slants diagonally across the top. Place in a warm oven and let rise until double again. Heat the oven to 375 degrees and bake for 20-25 minutes or until golden brown and loaf sounds hollow when tapped. Serve plain or with marinara dipping sauce.

Posted
on Tuesday, February 20, 2007 at 10:54PM
by
Kristen
|
26 Comments
|
3 References
References (3)
References allow you to track sources for this article, as well as articles that were written in response to this article.
192护栏板成型机 一、装料 1、单头开卷机,单侧放料 2、采用自动液压内张紧 3、最大装卷重量:8 布袋除尘器 000KG 4、最大装卷直径:2200mm 5、液压功率:3KW 6、油缸直径:120mm,工作压 网站主页 力10Mpa 7、最大装卷宽度500mm 二 产品信息 公司简介 一、装料 ...

Dine and Dish - Dine and Dish Blog - Breaking Up