So...rumor has it that those of you out there reading food blogs are tired of trying to guess what the author's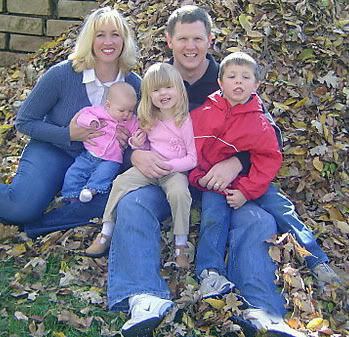 of these blogs look like. Well, over at the 28 Cooks blog , Fiber is hosting an event for us to show our face...the event is titled Behind the Apron and it's being done in an effort to see the wonderful beauty behind all of this delicious food.
Here is a picture of my family. I'm always the one with the camera, so finding a picture of me is like trying to find a needle in a haystack. Trying to find a picture where all three of my kids are looking at the camera and are not making goofy faces is even harder. This is the best I could do!
From left to right we have: Myself....Kristen holding Ella. My husband Nick holding Kelly and Jacob.
Posted
on Tuesday, January 16, 2007 at 12:35PM
by
Kristen
|
13 Comments
|
1 Reference
References (1)
References allow you to track sources for this article, as well as articles that were written in response to this article.